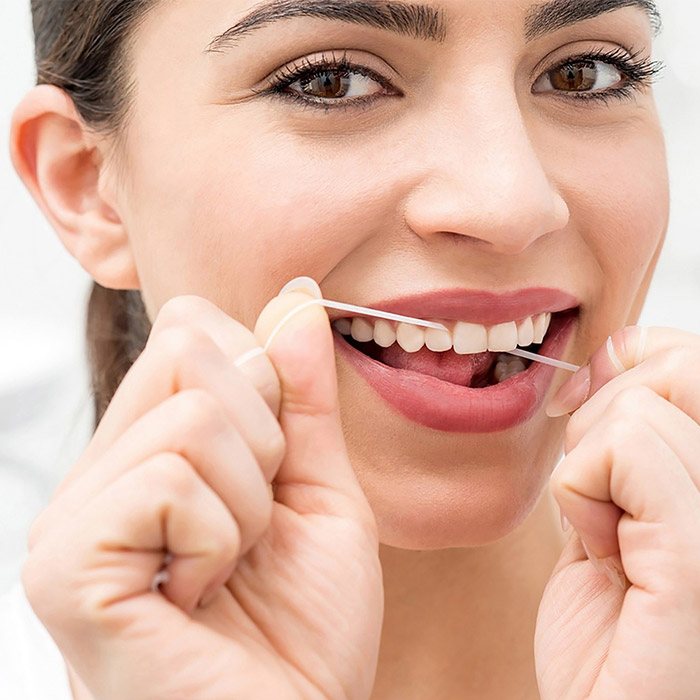 Professional Cleaning
The best way to prevent excessive plaque buildup is to schedule a professional cleaning with a Thorncliffe Overlea dentist or dental hygienist every six months. Plaque that is left untreated can lead to unhealthy gums and tooth decay. A routine dental cleaning lasts about 30 minutes and will usually include scaling and polishing.
At Thorncliffe Overlea Dentists, our professional cleanings will help you to preserve your teeth and gums. While having a cavity filled may seem uncomfortable, compared to root canal therapy or tooth extractions, it is much less painful. If you have not scheduled your next professional cleaning, contact us today and avoid the cost and discomfort of extensive dental restorations.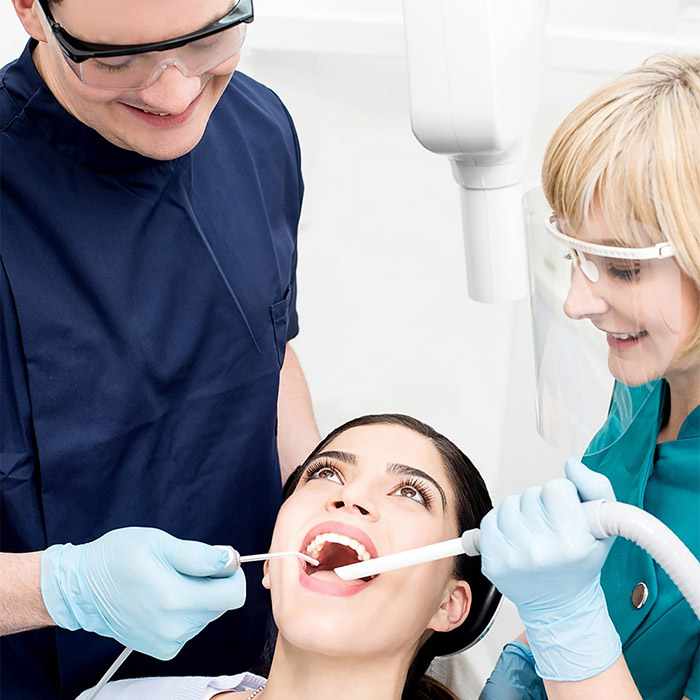 Gum Disease Treatments
The gums, ligaments and bone around the teeth form the foundation for your teeth. These structures as a whole are also called the periodontium. When the periodontium is not healthy, it jeopardizes the teeth just as a bad foundation would threaten the stability of a house. Some signs of an unhealthy periodontium include gums that are red and bleed easily, persistent bad breath, gums that are pulled away from the tooth, loose teeth and changes in the position or bite of the teeth. Any of these may be a sign of a problem. With proper gum treatments, however, it may be possible to return gum tissue to a healthy state. If gum disease is not treated at the first sign of a problem and becomes too severe, it may need to be treated through surgery or extraction.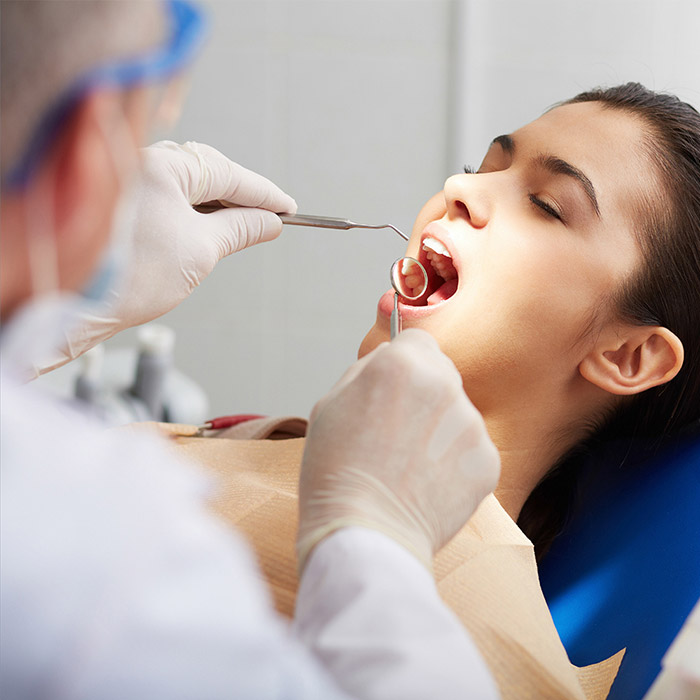 Comprehensive Examinations
Comprehensive Examinations In order to maintain a healthy smile, it is important that the dentists at Health Dentists perform comprehensive examinations of your overall oral health. Using advanced dental technology, such as digital x-rays, we can effectively monitor the condition of your teeth and identify early signs of decay.
Comprehensive exams allow our professional staff to assess the condition of your gums and their position along your teeth. Early detection of periodontal disease can save your smile. Our knowledgeable staff will work with you to develop an examination schedule that matches your oral health requirements.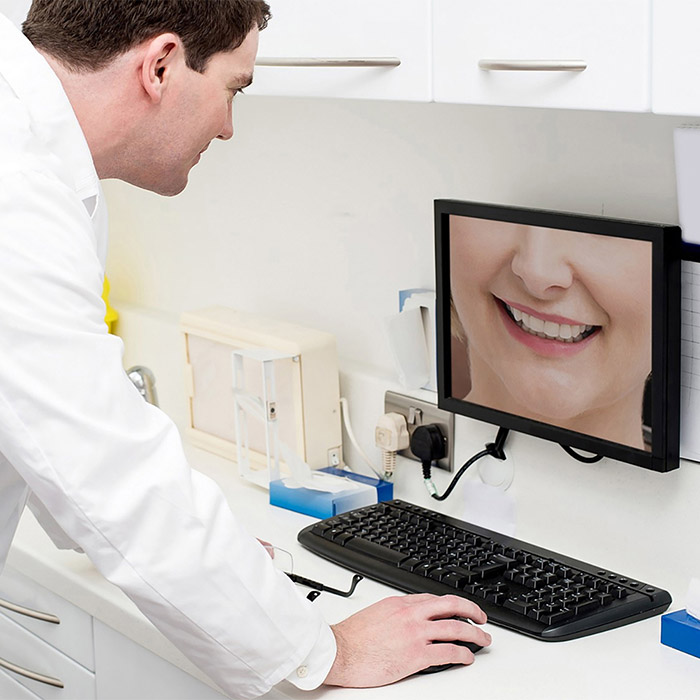 Emergency
Emergency Dentistry becomes critical if you have been in an accident or have experienced injury to your teeth, mouth or jaw. Instead of enduring painful suffering and possible permanent damage, contact our Thorncliffe Overlea dental office immediately if you may need emergency dentistry services. Delaying treatment for a dental emergency may increase the risk of permanent damage resulting in more extensive and costly restorative dental treatments. We will see you immediately if you are having a dental emergency, even if you are not currently one of our patients. Whether you lose a filling, chip or break a tooth or need to relieve unbearable tooth pain, don't put off emergency dentistry treatment any longer..